The latest rage in product distribution is the use of robotics and drones to make deliveries. Both Amazon and Google have been exploring these engineering opportunities and how they can affect the lives of millions.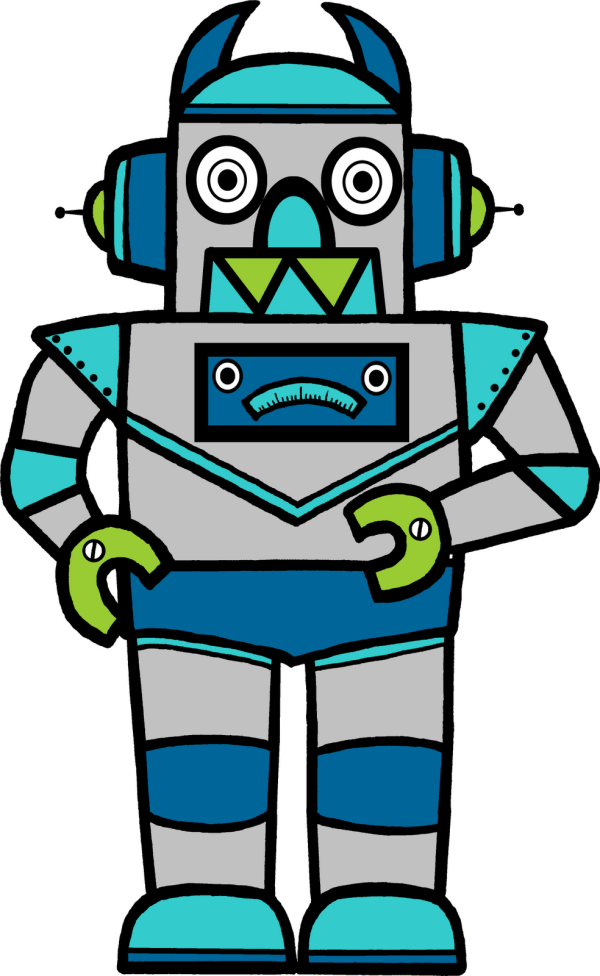 Technology has made major advances in recent years, only to pave the way for more life-like machines. Have you ever thought about all the areas on your life in which robots have taken a role? Of course there's the mainstream media - comic books, television, movies, videogames - but how about in operating rooms, amusement parks or car washes? We live in a fast-paced society that thrives on saving time and that welcomes increased efficiency.
So how willing are you to let a robot into your home, office, car or life in general? Yes they may make life easier for us on a day-to-day basis, but what about the humans that they are replacing? In some cases, replacing a human with a robot has been beneficial for society. For example, robots have been present in the medical field for years - they have helped doctors save lives of countless of people. How about the benefits of having a robotic presence in production plants? Or battlefields? Robotic technology already has a major presence in our lives.
When it comes to logistics and supply chain management, it seems that society is welcoming robots with open arms. "Drones" are a hot topic lately. The word is plastered in all forms of media. Amazon has recently announced a delivery drone for your purchases in order to speed up the purchasing process. But what does this new technology mean for truck drivers? Is this a step towards eliminating the need for the trucking industry altogether?
We already know that plans are underway to populate highways with drone road trains or driverless trucks. Is this a job that robots should take over? Is there a job a robot can't do? All these questions come to mind when thinking of our society's future.
Below is an interesting article that can be found on BBC News. It discusses Google's advance in robotic technology.
Google robots may pose challenge to Amazon drones
By Leo KelionTechnology reporter | 4 December 2013 Last updated at 06:37 ET
http://www.bbc.co.uk/news/technology-25212514

Meka's M1 robot is one of the systems that has been acquired by Google
Google has revealed it has taken over seven robotics companies in the past half a year and has begun hiring staff to develop its own product.
A spokesman confirmed the effort was being headed up by Andy Rubin, who was previously in charge of the Android operating system.
The spokesman was unwilling to discuss what kind of robot was being developed.
But the New York Times reports that at this stage Google does not plan to sell the resulting product to consumers.
Instead, the newspaper suggests, Google's robots could be paired with its self-driving car research to help automate the delivery of goods to people's doors.
It notes the company has recently begun a same-day grocery delivery service in San Francisco and San Jose, called Google Shopping Express.
That would pitch the initiative against Amazon's Prime Air Project, which envisages using drones to transport goods to its customers by air.
"Any description of what Andy and his team might actually create are speculations of the author and the people he interviewed," said Google of the NYT article.
One UK-based expert welcomed the news.
"This is a clear sign that days of personalised robotic technology entering the mainstream market is imminent," said Prof Sethu Vijayakumar, director of the Robotics Lab at the University of Edinburgh.
"Movement and sensing systems for robotics technology have made great strides. Now, with mainstream companies like Google taking up the challenge, other elements such as robust software integration, standardisation and modular design will pick up pace."
Google now owns a company that makes a robot arm designed to handle packaged goods
The search giant's robotics project is based in Palo Alto, California, and will have an office in Japan - one of the world's leading nations in the field.
Speaking to the NYT, Mr Rubin said Google had a "10-year vision" for bringing the effort to fruition.
"I feel with robotics it's a green field," he said.
"We're building hardware, we're building software. We're building systems, so one team will be able to understand the whole stack."
The companies acquired by Google to jumpstart its effort are:
- Autofuss - a San Francisco company that employed robotics to creat adverts. It has worked on several campaigns for Google's Nexus-branded products.
-Bot & Dolly - a sister company to Autofuss that specialised in precise-motion robotics and film-making. Its systems were used to make the film Gravity.
- Holomni - a Mountain View, California-based company that specialised in caster wheel modules that could accelerate a vehicle's motion in any direction.
- Industrial Perception - a Palo Alsto-headquartered business that focused on the use of 3D vision-guided robotic tehcnologies to automate the loading and unloading of trucks, and handle packages.
-Meka Robotics - A spin-off from the Massachusetts Institute of Technology (MIT) that built robot parts that appeared friendly and safe to humans. Its products included heads with big eye sensors, arms and a "humanoid torso".
- Redworrd Robotics - a San Francisco-based company that focused on creating next generation robot arms for use in manufacturing, distribution and service industries such as healthcare.
- Schaft - a spin-off from the University of Tokyo that focused on the creation and operation of humanoid robots.
Meka's parts have been developed with human-robot interactions in mind